We're delighted to announce that SFTP To Go, the secure cloud storage platform used by over 500 Heroku users, is now available for everybody!
Since its inception in 2019 as a Heroku add-on, SFTP To Go has been installed nearly 3,000 times and has helped developers and users in organizations of all sizes and verticals from all over the world share information with customers, vendors, or other parties and automate processes. From integrating with legacy systems to providing non-technical users with a simple and secure dropsite for files and data.
The process of adding support for direct sign-ups took us a little longer than we anticipated. Setting up user management and billing while maintaining the existing integration with Heroku as an add-on required good planning and testing (not to mention writing a few more lines of code). We are grateful to our engineering team for carrying it out so well.
In addition to our Heroku customers, we would also like to thank those who signed up on the waitlist for our independent version offer. The feedback we've received is highly valuable to us and we appreciate the feedback as well as everybody's patience.
Now what?
SFTP To Go is now available both directly and through our partner, Heroku. If you'd like to sign up directly, you benefit by beginning with a 7 day free trial and simple monthly or discounted annual subscriptions.
What next?
Now that SFTP has launched solo, it gives us room to focus on a number of new features that will improve security, simplify file management and sharing, and much more. We aim to help our customers to focus on their unique functionality while letting us take care of their secure file storage. If you have any feedback or questions, please reach out to us via chat.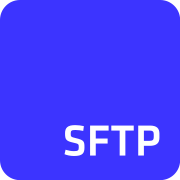 ---
Post Photo by Jamie Street on Unsplash