Nowadays, there are a plethora of options when it comes to finding that suitable file storage solution for your business. The paradox of choice can be a hindrance rather than a help. And as much as it is tempting to rush straight in, try to refrain and read our comparisons hub guide to make the most optimally-informed decision for you and your business.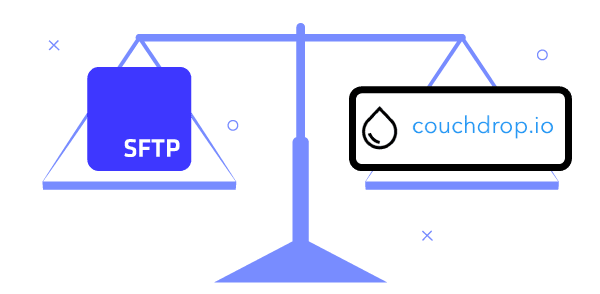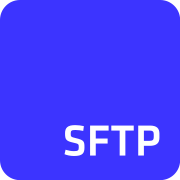 In this installment of comparison hub, we will be comparing and contrasting Couchdrop with SFTP To Go. SFTP To Go is a secure file transferring cloud solution used by over 800 satisfied international customers from various company sizes and verticals.
Couchdrop is a New Zealand based cloud storage company that allows you to integrate directly with your cloud storage without the need for a syncing agent.
Both SFTP To Go and Couchdrop are popular cloud solutions, sharing what seems to be similar specifics, Amazon S3 and HTTP file access. However, we have outlined their differences to show why SFTP To Go takes the lead.
File Versioning
SFTP To Go uses Amazon S3 as the storage layer, which enables file versioning - retrieving access to previously overwritten or deleted files. Couchdrop does not include this feature with its built-in storage. However, they do let you bring your own S3 bucket.
File Replication
SFTP To Go has optional cross region file replication, which allows you to make a copy of your data into another Amazon S3 bucket in another geographical location or another account. This vital safety feature ensures that your data can survive any disaster and is not one you will find among Couchdrop's built-in features.
The Price is Right
SFTP To Go's standard package starts from $25/m for 10 users vs. Couchdrop's $49.99/m for 5 users. The premier plan of SFTP To Go is $1000/m for 800 users vs. Couchdrop's $89.99/m for 5 users. Therefore, where multiple users are concerned, SFTP To Go is the more financially economical solution of the two. Think of it like the CostCo of file sharing.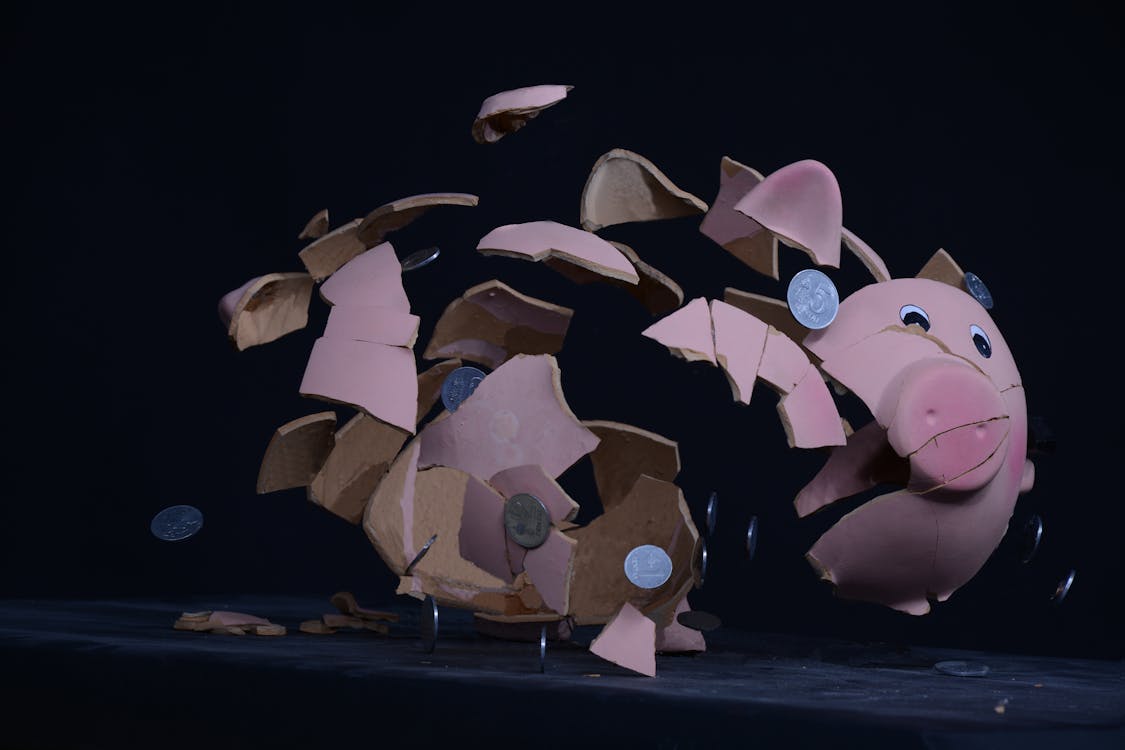 No Extra Costs
You know what it's like to travel for budget airlines and have to pay for all those annoying add-on services, like luggage etc? Well Couchdrop is a little like that, charging an additional monthly fee for static IPs for example. SFTP To Go has integral, inclusive features, so you can share your cloud data securely and safely without those hidden extras.
We're here for you
No matter how much we consider ourselves to be experts, problems may arise. And there's nothing more frustrating than needing the problem to be solved right here, right now and then having to go through that tedious email route, which can take days before replies. SFTP To Go is there for you with its in-app chat as its premium support, lending greater immediacy to problem solving. Couchdrop only has email support and technical Zoom support, which is available upon request, two options also offered by SFTP To Go.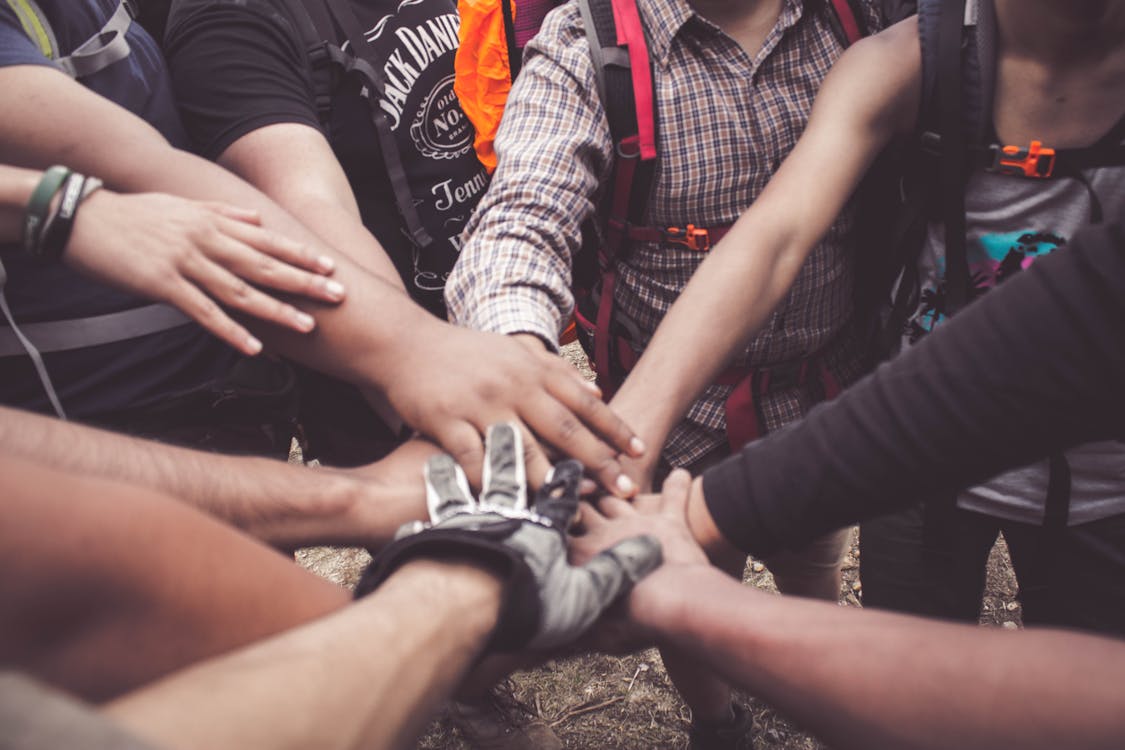 So, if you have multiple users and are seeking the best price with the most accessible technical support and regional file replication, SFTP To Go is the file sharing storage solution for you.
To summarize, we've drawn a cohesive table to compare and contrast Couchdrop and SFTP To Go so you can make the most optimally informed decision for you and your business.
SFTP To Go
Couchdrop
Set up
One-Click setup
Email, password set up
Multiple user accounts
Based on plan
As required. lock users down to specific directories, file operations, 2FA and whitelist IPs per user
Activity Logs & Notifications & API
Activity logs
Webhooks notifications
Webhooks
Email alerts (w/o filters)
Automation
REST APIs
Webhooks
Webhooks
REST/JSON API (Depends on plan)
supported protocols
SFTP/FTPS/S3/HTTPS
SFTP, FTP/S, S3/ HTTPS
File size limitation
None
Depends on the plan. 500GB-1Tb Monthly transfer limit
Bandwidth
Soft limit per plan
1tb monthly transfer limit
Security - Encryption on transit
✅
✅
Security - Encryption at rest
✅
✅
Security - Inbound network rules
✅
✅
Security - Passwords
Auto generated complex passwords + rotation
✅
Security - User level permissions
✅
✅
Security - static IPs
Yes, in any plan
Available for dedicated instances at additional costs, starting from $120pm
Support
In-app chat
premium support
Schedule Zoom
Email
Schedule Zoom
No in-app chat
Accessibility
SFTP/FTPS/S3 GUI, CLI or programming library of choice + web access to management interface
SFTP/FTP/SCP/S3/Rsync
Storage Durability
11 nines
Optional file versioning and replication across regions
11 nines
No regional file replication and versioning, leading to loss of data in the case of overwriting for example
Storage Availability
SLA: 99.9%
Status page for transparent and clear notifications on incidents
Bring your own storage
Pricing
Starts at $25/month per user. Premium $1,000/month per 800 users
30 day free trial. Starts from $9.99/month per user. Premium $89.99 for 5 users only, then $17.99 per user