In this installment of our comparison hub, we'll be checking out points of comparison between SFTP To Go and Files.com. To make a long story short, Files.com is a great file sharing solution, but SFTP To Go is a more simple, economical, and perfectly suited option for developers and anyone else who is looking for automation.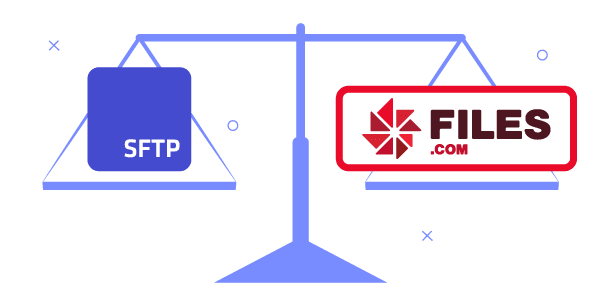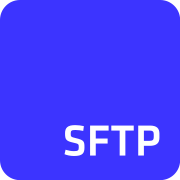 When searching for a file sharing solution with secure cloud storage to suit your needs and provide top tier security, you will most likely come across one of the biggest names in the game, Files.com. While we are most definitely not underestimating them and agree that their product is excellent, we encourage you to pause and think about your options. Bigger is not always better, as you know, it all depends on who you are, and what your needs are.
If you work for a small to medium sized business, or even an enterprise company, and you're looking for a secure cloud storage solution with focus on simplicity and automation, SFTP To Go is definitely meant for you. It's time for a product comparison!
Crazy Ant Labs, the company behind SFTP To Go, was founded in 2019 and has since been entirely focused on building necessary apps that make the lives' of developers and tech companies easier. We prioritize scale, simplicity, and especially security. SFTP To Go is used by over 800 satisfied customers worldwide. Files.com has been around since 2009 and their focus revolves only around their file sharing app. Their objective was to create a secure alternative to Dropbox and WeTransfer that would better suit the corporate environment as well as large businesses.
Safety first
Both SFTP To Go and Files.com use Amazon S3 as their storage layer. Amazon S3 is designed to achieve 99.999999999% durability, which practically means that your data won't be lost no matter what harm or misfortune befalls your computer or hard drive. Amazon's file storage is considered the largest, fastest, most reliable, and accessible file storage service in the market today. It is, after all, the same storage infrastructure that Amazon.com uses to run its e-commerce network.
Speaking of storage, while SFTP To Go provides you with storage, Files.com claims you can either use their storage or BYOD (bring your own device). But take notice, you can only BYOD in Files.com if you're subscribed to their middle pricing plan which starts at $5,600 a year, in addition to paying them for uploading/downloading services.
Someone call security!
You can trust both SFTP To Go and Files.com with securely storing and sharing your data. You won't be losing any sleep on account of any of us.
In both SFTP To Go and Files.com, data is always encrypted. This means that the encryption exists not only in transit, but also at rest, so that no one can access your data unless they are explicitly permitted to.
Both SFTP To Go and Files.com utilize the SFTP protocol. The SFTP protocol relies on SSH for its authentication processes in addition to encryption. This added layer of security provides you with the option of private/public key authentication in addition to plain old username and password.
SFTP To Go uses a strong password policy and password rotation, allowing you to limit the lifespan of a password, and therefore reducing the risk of password-based attacks. You can also generate expiring HTTPS links to files you wish to share with others, thus enhancing security. Files.com has this feature as well.
Within SFTP To Go, you can also utilize inbound network rules to control the incoming traffic to your server. You can specify which IP address ranges users are able to connect from and which protocols they can use.
The secure protocols available for SFTP To Go are SFTP, FTPS, and S3. FTP access is not permitted, simply because it isn't a secure option. Files.com allows only SFTP and FTPS access, while also allowing vulnerable FTP access.
Any developers in the house?
Now that we've got that out of the way, let's talk about you.
While Files.com targets business users, SFTP To Go is for software developers.
Files.com is user interface centered, making it easier for business users to store and share their data without dealing with the complex work behind the scenes. Their secure protocols only come in second to that. Files.com offers a web app for your mobile, a desktop app that has image and video previews, and a number of other features SFTP To Go doesn't have such as a file browser and the option to request files from users.
If that sounds unnecessary to you, SFTP To Go may be the way to go. Our service is leaner, cleaner, and developer centric all the way through (and also cost effective, but we'll get to that soon).
Everybody loves automation
If your work demands integration and automation with other applications through the use of APIs and webhook notifications, Files.com could definitely provide you with these features. The only problem is that their business and user centered agenda only makes them accessible to users who are on the more expensive plans. SFTP To Go, on the other hand, gives you accessibility to all of the above included in all plans.
Any SFTP To Go plan that you choose features both management APIs and webhook notifications in order to provide you with everything you may need in order to integrate your app with a secure cloud storage solution.
SFTP To Go's REST APIs allow you to manage, control, and modify your organization's storage service. This includes credentials, webhooks, inbound network rules, and other objects, so that you can build your own custom integrations.
SFTP To Go also lets you automate file processing with webhooks that notify your app when files in your storage are uploaded, created, or deleted. Your processes are triggered when changes are made to the file system, allowing customized, intricate, and real-time processes to run as smoothly as possible.
The same can be said for your branding and customization concerns. Let's say you really need to use a static IP address. What Files.com suggests is to use your custom domain (for which they will provide a pair of dedicated IP addresses) and register a custom SSL certificate for your domain free of charge. Yet again, Files.com offers accessibility to these features only from their middle paying plan; once again, a less economical option than SFTP To Go.
With SFTP To Go you can easily personalize your storage and use your own domain to access your server endpoint within any of our subscriptions. To do so, just copy your add-on host name from the dashboard and add a CNAME record to point to the host name. As far as generating a certificate to work with your custom domain, this feature is available in our professional and above plans, but is only required if you're using FTPS instead of SFTP. So if in need, just contact us and we'll happily take care of that for you.
You shall not pass!
As far as permissions go, SFTP To Go is just a lot simpler than Files.com. Within Files.com, you must get permissions for users, groups, folders, and then additional permissions per folder. That's going to take a while! SFTP To Go only requires you to assign a home directory for each user, then they're CH rooted to it, meaning that this directory acts as an isolated storage for them. They will not have access to any parent or sibling directories. Then you just select the level of permissions accessible for the user, be it full access or read-only/write-only access. Easy peasy.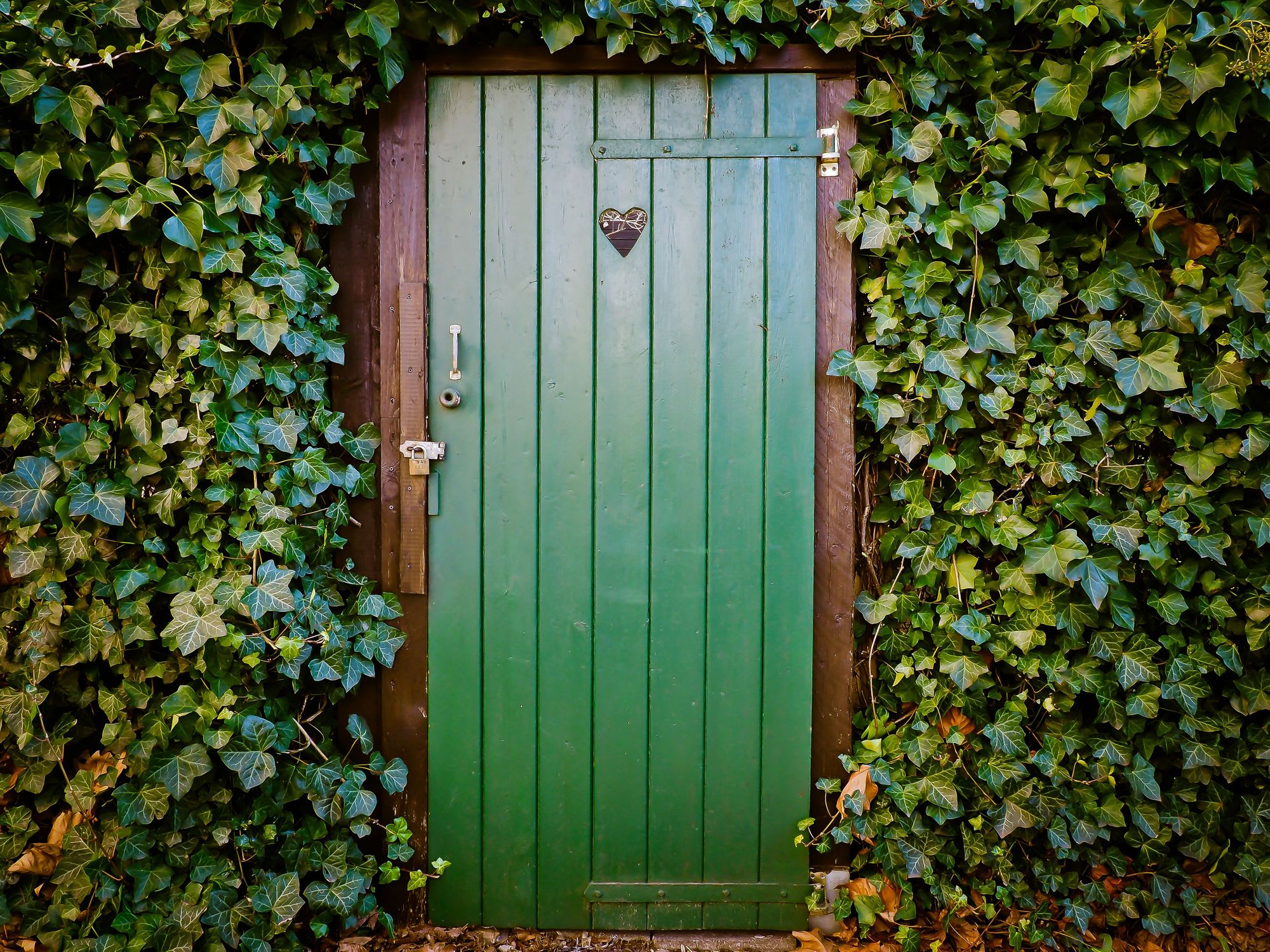 Money makes the world go round
Another important factor in deciding which secure storage and sharing solution to choose is, of course, the price. We're happy to let you know that focusing on simplicity and automation also allows us to be the more cost-effective product when compared to Files.com. While Files.com prices start at $250/month (on the annual plan), our pricing starts at $25/month. No typo here!
You've got a friend in me
As far as support goes, we've got your back. With SFTP To Go, you have access to the in-app chat and premium support (check out our reviews).For your convenience, here's a definitive comparison between SFTP To Go and Files.com:
SFTP To Go
Files.com
Set up
One-Click setup
One-Click setup
Multiple user accounts
Based on plan
Pricing is based on number of users (with a minimum)
Activity Logs & Notifications & API
Activity logs
Webhooks notifications
Activity Logs
Webhooks
Email notifications
Automation
REST APIs
Webhooks
REST APIs
Webhooks
supported protocols
SFTP/FTPS/S3/HTTPS
HTTPS/FTP/SFTP, and WebDAV
File size limitation
None
None
Bandwidth
Soft limit per plan
Soft limit on daily API calls and monthly usage (includes bandwidth + storage)
Security - Encryption on transit
✅
Depends on protocol
Security - Encryption at rest
✅
✅
Security - Inbound network rules
✅
✅
Security - Passwords
Auto generated complex passwords + rotation
Set by user
Security - User level permissions
✅
✅
Security - static IPs
✅
In certain plans
Support
In-app chat & premium support
Email, chat or phone
Accessibility
SFTP/FTPS/S3 GUI, CLI or programming library of choice + web access to management interface
Web client, Desktop client or S/FTP clients
Storage Durability
11 nines
Optional file versioning and replication across regions
11 nines
Storage Availability
SLA: 99.9%
Status page for transparent and clear notifications on incidents
SLA: 99.9%
Pricing
Starts at $25/month
Starts at $250/month (on annual plan)