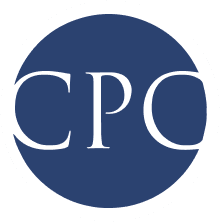 Industry
Financial Services
Headquarters
Lehi, Utah
Company Size
11-50

About Cache Private Capital
Cache Private Capital, a distinguished financial fund company, was established in 2010. Based in Utah, the Company has developed a unique expertise in the area of private real estate and other high-yield assets. Over the years, it has successfully carved a niche for itself, becoming a trusted name in the market of investment funds.
With a focus on accredited investors, Cache Private Capital's mission is to provide its clients with the best possible returns on their investments. To accomplish this, the firm avails a wide range of investment opportunities, each one meticulously analyzed and hand-picked for potential returns.
The challenge:
When managing various investment funds, companies like Cache Private Capital have to deal with a high volume of data regarding the fund's value, investment returns, and other relevant information. Different entities, such as custodian banks (Charles Schwab and TD Ameritrade can be found among Cache Private Capital's clients) and Registered Investment Advisors (RIAs), require regular updates about the fund's value for various purposes including retirement accounts and tax calculations.
These entities have specific requirements regarding the format and means by which they share and receive files. Among these requirements are the use of SFTP as the primary method for sharing data files, due to its recognized security and widespread usage, PGP encryption and strict file and file naming formats. So Cache Private Capital set out on a mission to establish a streamlined file sharing environment with customizable permission levels at a fair price.
"It's really difficult to find any services out there that aren't so expensive when we just want management control, we don't need to be paying $200 a month for a server, just to be able to manage permissions". James Edwards, Controller, Cache Private Capital
The solution
In their quest for a solution, Cache Private Capital discovered SFTP To Go, a platform that efficiently managed users and folders, granting each client exclusive access while maintaining centralized administrative control. This system seamlessly integrates with any SFTP-compatible file synchronization software. As a result, Cache Private Capital was relieved from the burden of managing servers or software for SFTP functionalities, thereby saving substantial time and resources.
"Instead of opting for a costly Amazon server, we thoroughly evaluated various services and products available in the market. We found that SFTP To Go aligns perfectly with our needs, and it has been working exceptionally well for us thus far". James Edwards, Controller, Cache Private Capital