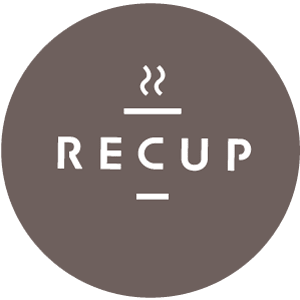 Industry
Sustainability,
Food and Beverage
Headquarters
Munich, Bayern, Germany
Company Size
11-50 Employees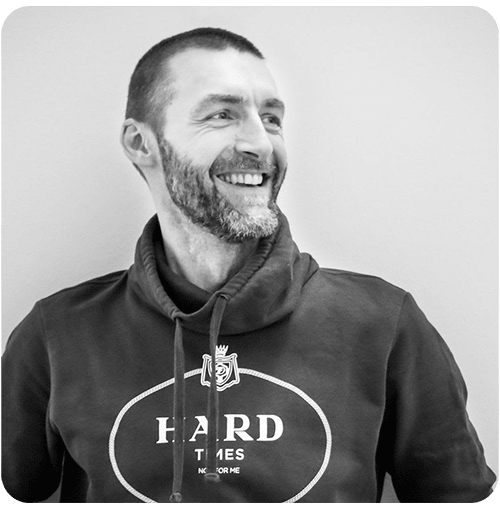 We're used to working with REST interfaces, webhooks etc., but many of our customers' enterprise systems are not. We had to find a common ground which could accommodate all our separate systems.
(Carlo Zottmann, CTO)
The Company
Return, Reuse, Recycle.
RECUP was founded in September 2016 by Fabian Eckert and Florian Pachaly, launching the exciting sustainable alternative for coffee-to-go. The company offers a comprehensive reusable deposit system, allowing recyclable cups (RECUPs) to be utilized up to 1000 times!! What an attractive way to counteract the disposal of 2.8 billion cups a year while supporting German coffee lovers and providers alike. With almost 40 employees, RECUP is rapidly growing nationwide, now administering business to business protocols with large enterprises.
Carlo Zottmann, CTO, found the amount of waste derived from coffee cups unsettling. He had reached out to Eckert and Pachaly, and the rest was history. We collaborated with Carlo to gain some insider perspective on the changing times for the company.
"We needed to automate our ordering & invoicing flow with some of our biggest B2B customers."
(Carlo Zottmann, CTO)
The Challenge
RECUP strived to partner with Shell and other large enterprises. But first, there were some high hurdles to overcome:
Finding a cost-effective, tested, and proven platform which could integrate all separate systems (simple, efficient and secure data exchange)
Adapting to technological shifts and corporate requirements
Fostering collaboration with prospects through time-sensitive transmissions
We settled on SFTP as an asynchronous data exchange point. Here, SFTP-to-Go hit the sweet spot in terms of easy setup, reliability and pricing.
(Carlo Zottmann, CTO)
The Solution
SFTP To Go to go simply transcended within a sustainable cause with its unique functions:
SFTP as a service on the cloud
Speed and accessible interface
Quick to learn
Known protocol, supported in all operating systems, programming languages and with CLI tools
No server maintenance
Human friendly - no learning curve for non-technical users who'd like to access data too
Guaranteed security-data transfer with file encryption in transit and at rest
Scalable and durable data store - SFTP To Go auto-scales to handle any number of concurrent sessions and any file size
Use Case
Prior to the introduction of a partnership with Shell, the majority of RECUP's partners were smaller-scale, local coffee shops. These customers were satisfied with the use of RECUP's website for the purpose of ordering cups. With Shell, however,  the supply-chain process was bound to be different. Integration with Shell's internal procurement system had to be established for the automation of the ordering and invoicing processes to run smoothly. RECUP's engineers were ready to implement RESTful APIs and webhooks, but large corporations commonly prefer to utilize foolproof technologies that age well. The prerequisite was to present a secure, simple, tested and proven method that Shell could comfortably employ as a platform for the exchange of their orders with RECUP. Ultimately, once the orders are fulfilled, the same method is to be used for the transfer of invoices back to Shell.
To integrate Shell's system with RECUP's, the implementation of SFTP To Go as an asynchronous data exchange point proved to be a solution that both actors were able to agree on. SFTP To Go's secure file transfer protocol fits the posed requirements and is an unchallenging platform for non technical folks to manually check data transfer, as well.
Now, when a Shell employee initiates an order, a data file consisting of the order details is automatically created and uploaded to SFTP To Go, which is used as a dead-drop between Shell and RECUP. Following the file upload, a webhook is triggered to notify RECUP of the new, incoming order, allowing them to process and fulfill the order. The final stage consists of the creation and upload of invoice data files to SFTP To Go again. Shell, on their end, is able to check for new files periodically, download them,  and feed them to their system for payment processing.
This process is continuously appointed within the collaboration efforts of RECUP and their various large corporate partners. It allows their small team to successfully accord with their partners' needs , supporting their missions to leave a positive impact on the environment. RECUP is living proof  that environmentalism and for-profit companies can happily coexist in an effort to change the world, and that deserves all the support.
SFTP To Go was the easiest part of the project, just one click, install and that's it! 10 minutes and we were done. Oh, and I appreciate a good GUI!
(Carlo Zottmann, CTO)